Tall Tales Coffee Company
Part-Time Mobile Coffee Trailer Manager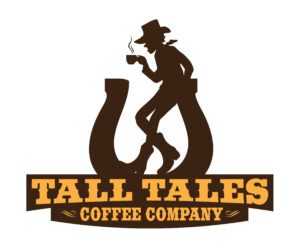 Coffee Trailer Manager Position Description
Tall Tales Ranch is seeking a part-time, motivated, energetic person to take the lead in our new coffee trailer business. This position will be 20-30 hours/week initially, but has the potential to become full time. This unique role will be filled by someone who is passionate about both our mission to support people living with intellectual/developmental disabilities, and about managing a successful coffee trailer business. The ideal candidate will be someone interested in a long-term career managing our brick-and-mortar coffee shop once it is built. This person will work closely with our program team, who will manage our "ambassador" (friends with special needs) employees and help them to succeed in the workplace. Our organization has a close-knit culture in which we place the highest priorities on communication, honesty, collaboration and respect, and we are looking for our next team member.
Requirements
Minimum of 2 years' experience in a coffee or similar

food and beverage business (management experience is preferred)

Experience working on a food/coffee truck preferred

Experience managing a POS system

Knowledge of the coffee business

Experience driving a 15-passenger van/towing a trailer preferred

Must be a positive, team player who is passionate about this start up business

Must have experience leading a team

Must be willing to work flexible hours, including some weekends/evenings
Duties and Responsibilities
Manage all aspects of the coffee trailer business, including ordering and tracking inventory

Assist with the purchase of the coffee trailer equipment

Maintain the upkeep of the trailer

Drive the TTR van and tow the trailer

Oversee the making of the coffee to ensure an outstanding product

Keep apprised of all state/local laws and regulations, and ensure that we are safe, clean and compliant

Work with the Director of Operations to schedule events for the trailer to attend

Work with the social media coordinator to document, post and advertise our trailer

Operate a POS system

Lead the team in a positive upbeat manner, in day-to-day operations

Meet weekly with the TTR team
Skills
Experience with startup business preferred

Passion for supporting and working with the special needs community

Ability to take direction and to lead in a positive way

Desire to grow the coffee trailer business into a successful enterprise

Desire to make a difference in the lives of others

Must be able to lift 50 pounds and spend time on your feet

Exceptional customer service skills

Experience with the IDD community preferred, but not required
Personal Qualities
Self-motivator

Team player

Ability to listen to and accept others' ideas and thoughts

Exceptional problem solver

Positive, can-do attitude-willing to help wherever it is needed
Approximate Starting Date: March 1, 2022
Compensation: The salary rate for this part-time position will be commensurate with experience, and will range from $25,000-$35,000/year to start.
Send resume and cover letter to: susan@talltalesranch.org