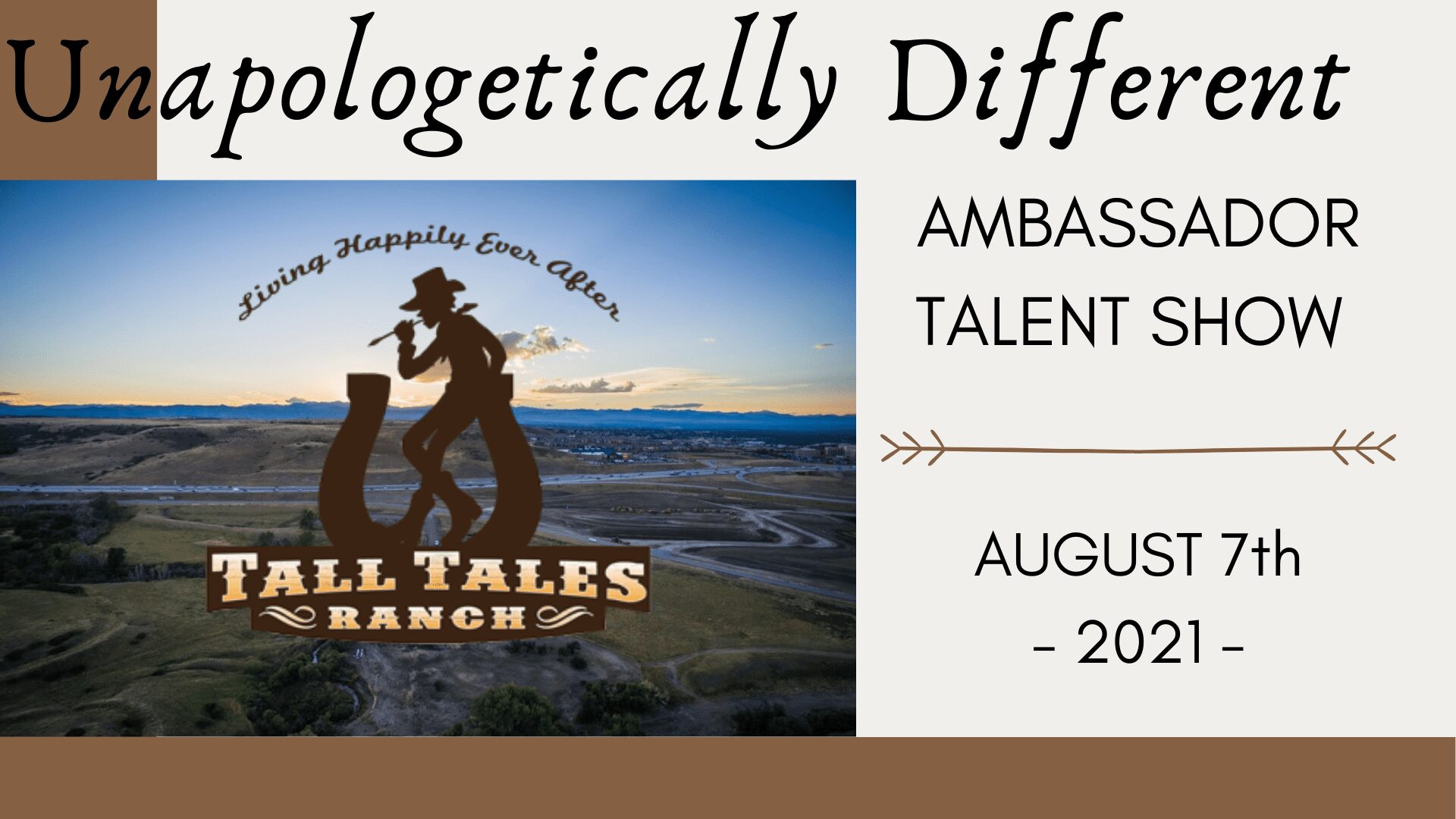 That's a wrap!  Thank you to all who joined, sponsored and supported our 2021 talent show featuring the wonderfully talented Tall Tales ambassadors. We are hoping to return to the stage in person in 2022!  Please be sure to check out our booklet, above, and ask us about the vast array of sponsorship opportunities for everyone's favorite Tall Tales event of the year.
If you missed it, you can still watch our free, 45-minute program by clicking HERE.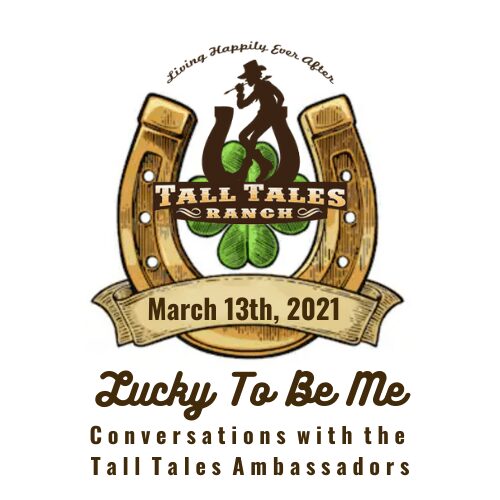 An enormous THANK YOU to all who joined us and supported our spring virtual event featuring words of insight by our incredible ambassadors with special needs.  We hope you were as inspired as we were to listen to them share their thoughts about what makes them unapologetically unique, and the power in the community of friends they have found at Tall Tales Ranch.

If you missed, it, you can still watch our free, 30-minute program, and make a donation if you wish, by clicking the buttons below.
Unapologetically Different Celebration 2020
Thank you to our wonderful community of supporters and sponsors for making our fundraiser such a big success! We are so proud of our talented ambassadors, and so grateful to them and to their families for making the switch to the virtual format so beautifully. Click the link below to watch the recorded show (Begin at the 60-minute mark)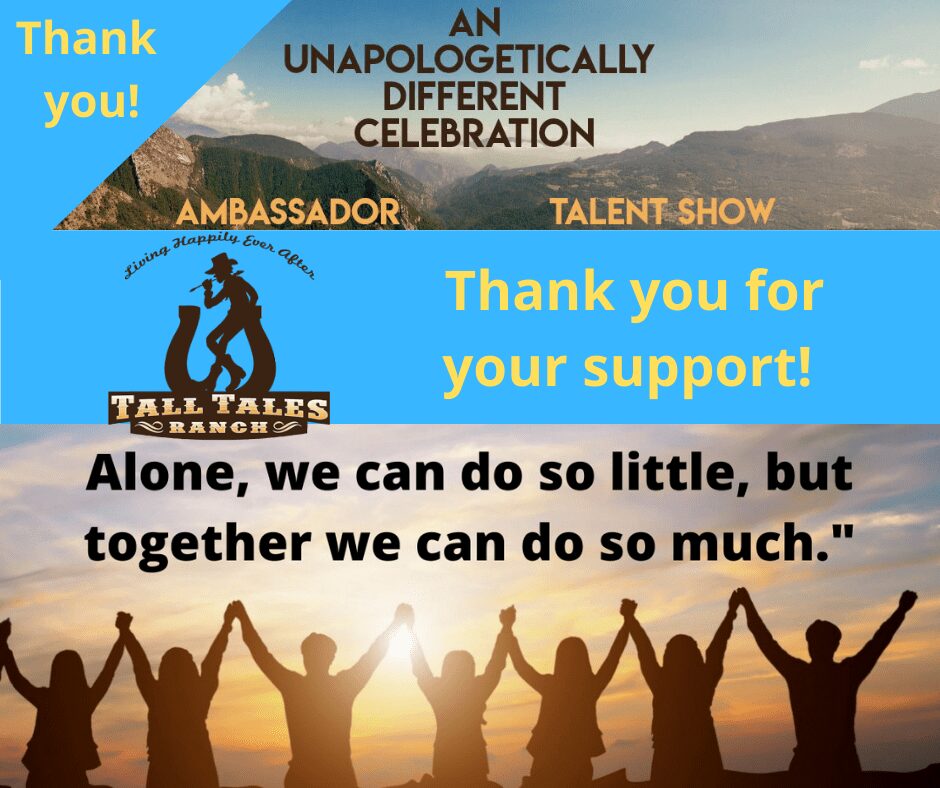 Thank YOU for making our 5th Annual Hoedown a huge success! Because of you, another sold-out crowd of 500 helped raise $200,000. The evening was, once again, highlighted by the talent acts performed by the amazing and gifted Tall Tales Ranch Ambassadors. We are so grateful to all those whose presence made this a memorably uplifting evening for all.