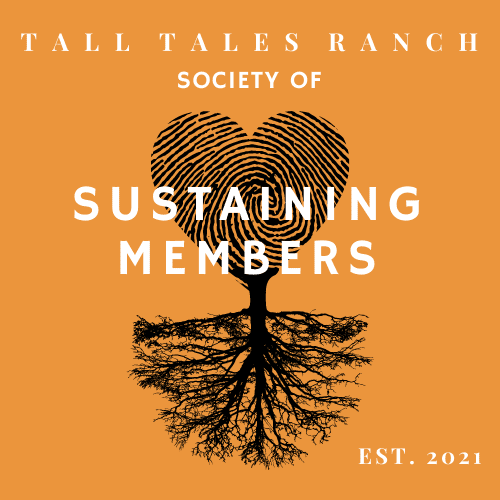 Our sustaining members are a dedicated and thoughtful community of supporters whose monthly or quarterly donations fuel our mission to support those living with intellectual and developmental disabilities.
JOIN THE FOUNDERS CIRCLE: sustaining members at the $500/month (or greater) level will enjoy all member benefits plus individual/family name recognition engraved on our Community Barn main entrance plaque.
WHY BECOME A SUSTAINING MONTHLY OR QUARTERLY DONOR?
Be a part of the effort!  See the long-term impact of your support as we bring the ranch to life, together
Contribute to the longevity of our organization by giving us regular support
Give in a sustainable way, with a donation level/frequency that's manageable within your budget
More of your money goes directly to helping our mission, since automatic processing means there are fewer admin. costs to cover
Avoid the hassle of re-entering your details every time you make a new contribution
It's easy to pause or cancel a membership donation subscription anytime
Exclusive monthly one-minute "Watch Our Tale Unfold" construction and ambassador video updates
Name recognition in our quarterly newsletter
Early bird and discounted invitations to events such as house concerts, annual Talent Show celebration and other TTR community gatherings
Receive a 100% tax deduction for your contributions
PLEASE CONTACT Heather Lauren Quiroga at 303.806.9141 ext. 5, or heather@talltalesranch.org, for more information about joining the Founders Circle, or with any other questions about sustained giving.