SUPPORT TALL TALES RANCH WITH A DONATION TODAY 
Your support enables us to provide opportunities that enhance lives.  Your generous monthly, quarterly or annual donations help turn our dreams into a full-blown epic adventure and enhance the lives of many living with intellectual/developmental disabilities.
Remember your donation is tax-deductible!  Tall Tales Ranch is 501(c)(3) non-profit organization
HOW DOES YOUR CONTRIBUTION HELP US FURTHER OUR WORK?

 

When you support Tall Tales Ranch with a tax deductible donation or planned estate gift, you help fund the things that keep us moving forward toward the realization of this dream. Things like:

 

Operational support of the staff, whose work sustains the forward progress needed to expand ambassador programming, build and grow our community of supporters, make the connections and raise the capital needed to bring this community to life

 

Behind-the-scenes costs of infrastructure, City approval processes and fees, architectural, engineering and design work and other necessary steps that must be completed in order to put that first shovel in the ground

 

Expanding our reach and programming for the special community we serve

, 

such as The Lasso Social Adventuring Group, the Young Professional Board, the Powderhounds Ski Team, and critical social connection via virtual programming, including yoga, dance fitness, and games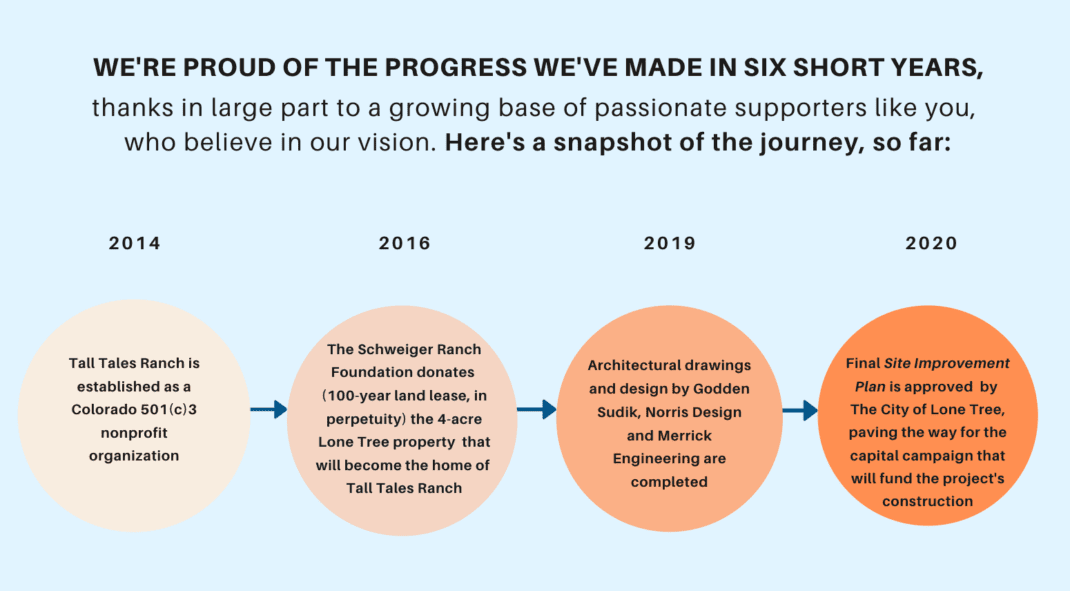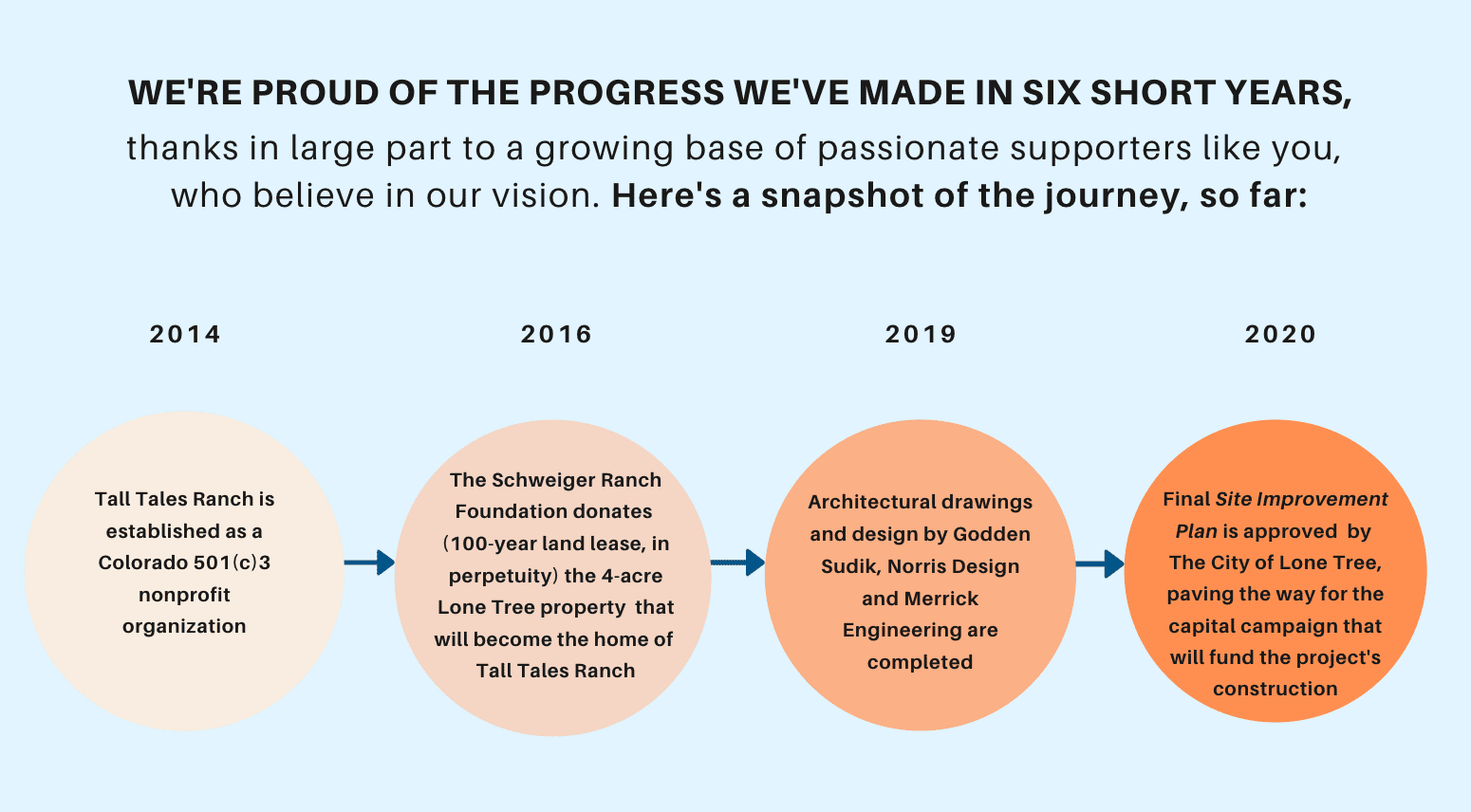 Contact Heather or click here to learn more about sponsorship levels and benefits.
heather@talltalesranch.org | 303.806.9141 x 5